On 16.07.2022 a beach volleyball tournament (for the 20th time) for beginners (A2/A3) and advanced (F1) will be held at the lido Kalinchen. Entry fee per player is 5 €, but for this there is also a mineral water, a meal voucher in the amount of 3,50€ and a competition shirt.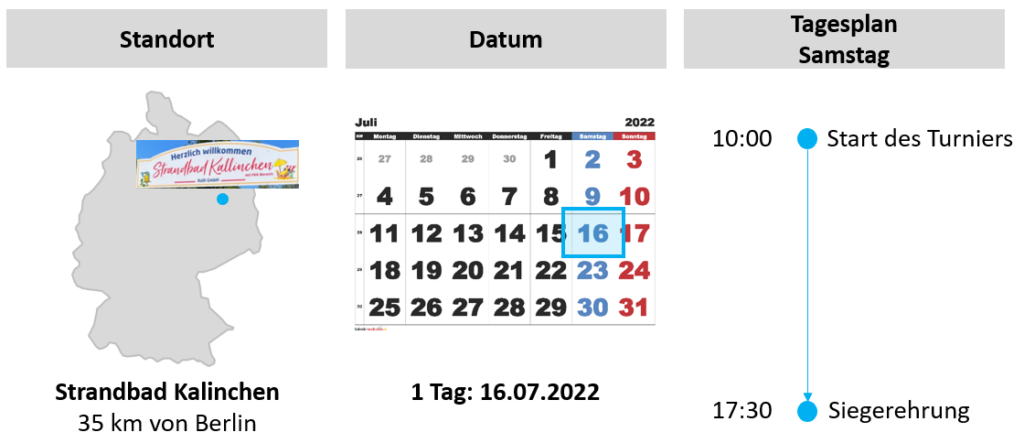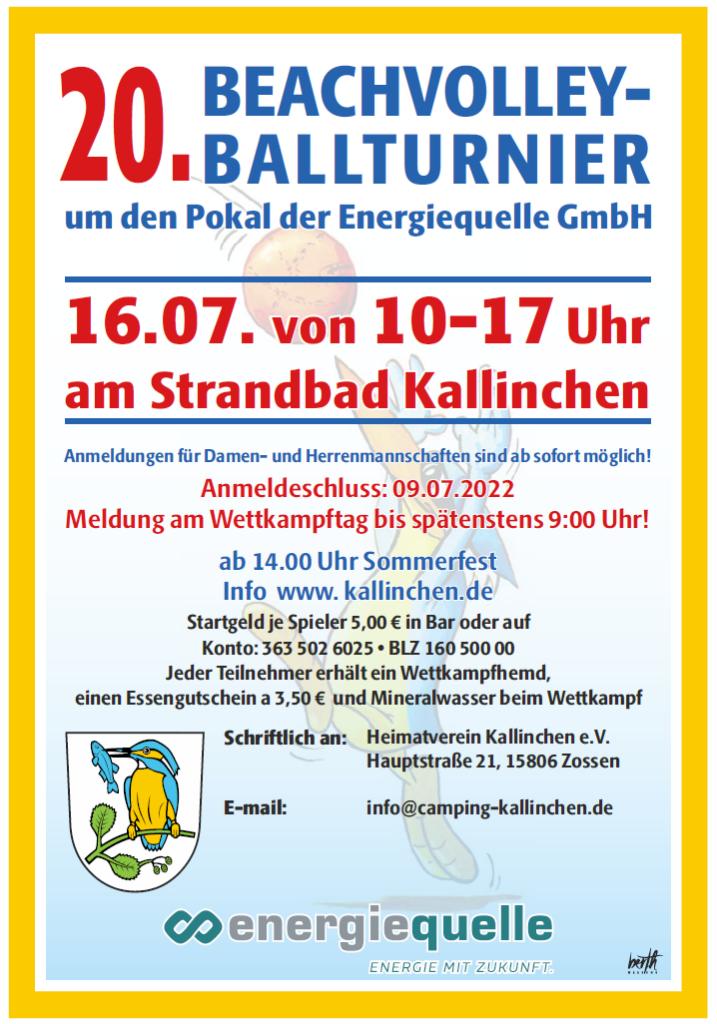 The whole tournament will take place directly on the lake in a cool atmosphere. There will be a lot of music, tasty snacks and good mood. You can find the whole program here.
Registration is very easy, just click on www.kallinchen.de beachvolleyball and then fill out the form.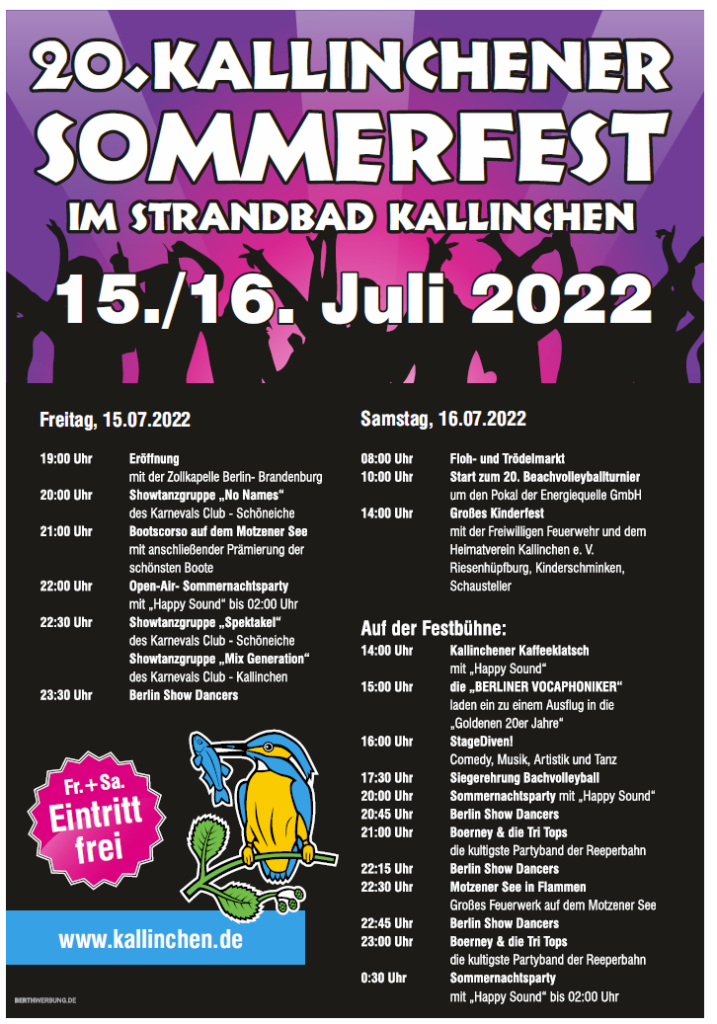 +++ You can download more information here +++