In Berlin you can play indoor beach volleyball in various facilities:
South Beach (Area 85): Best place to play in winter
In South Beach Berlin you can play beach volleyball all year round. South Beach is great! There is underfloor heating, the ceilings are high (up to 14 meters) and a lot of light gets in during the day. After the sport activity you can go to the sauna drinking a shandy. Sauna is already included in the price. Overall, the facility is nicely spacious. In summer the air gets a bit "sandy" but it does not really bother.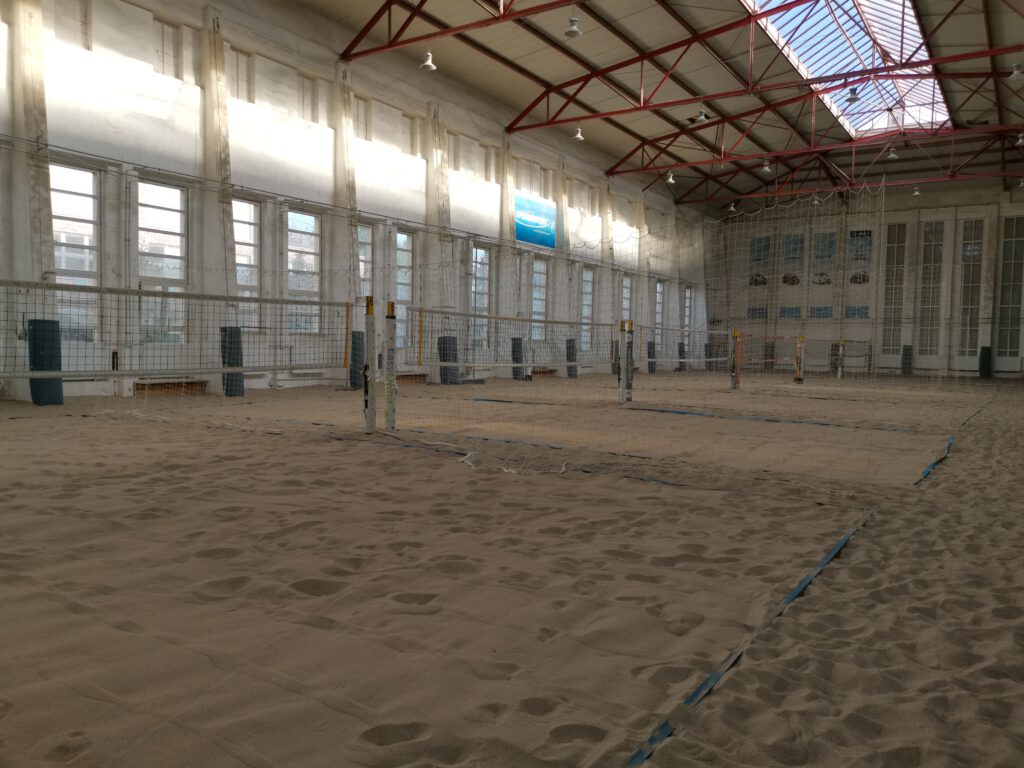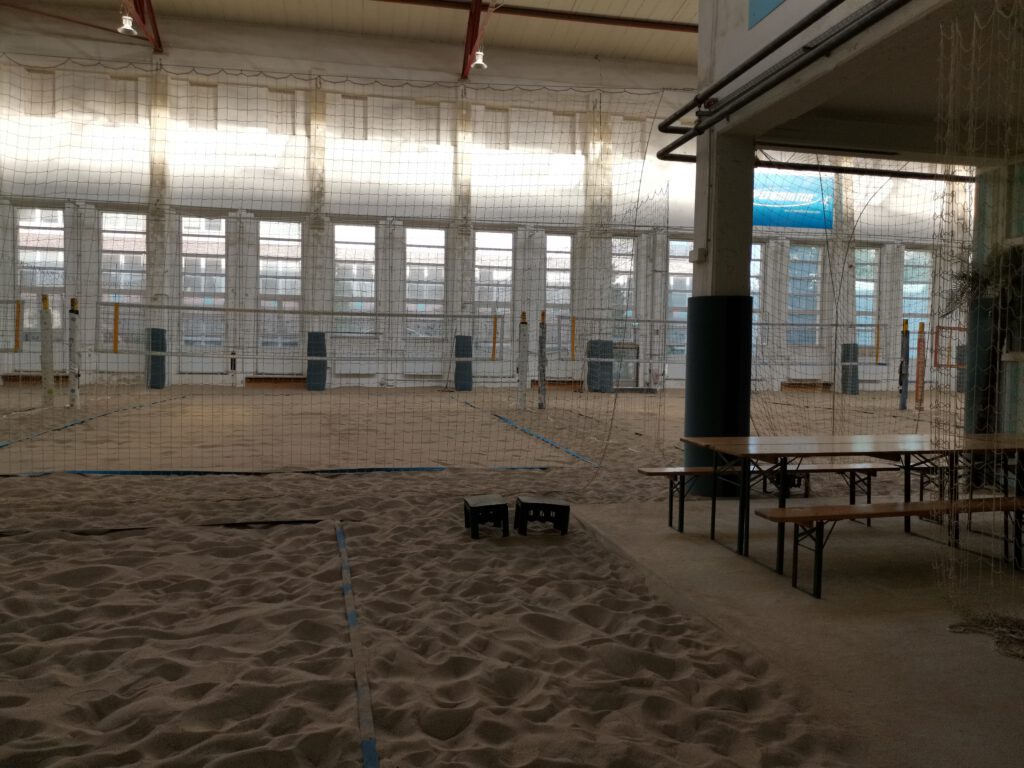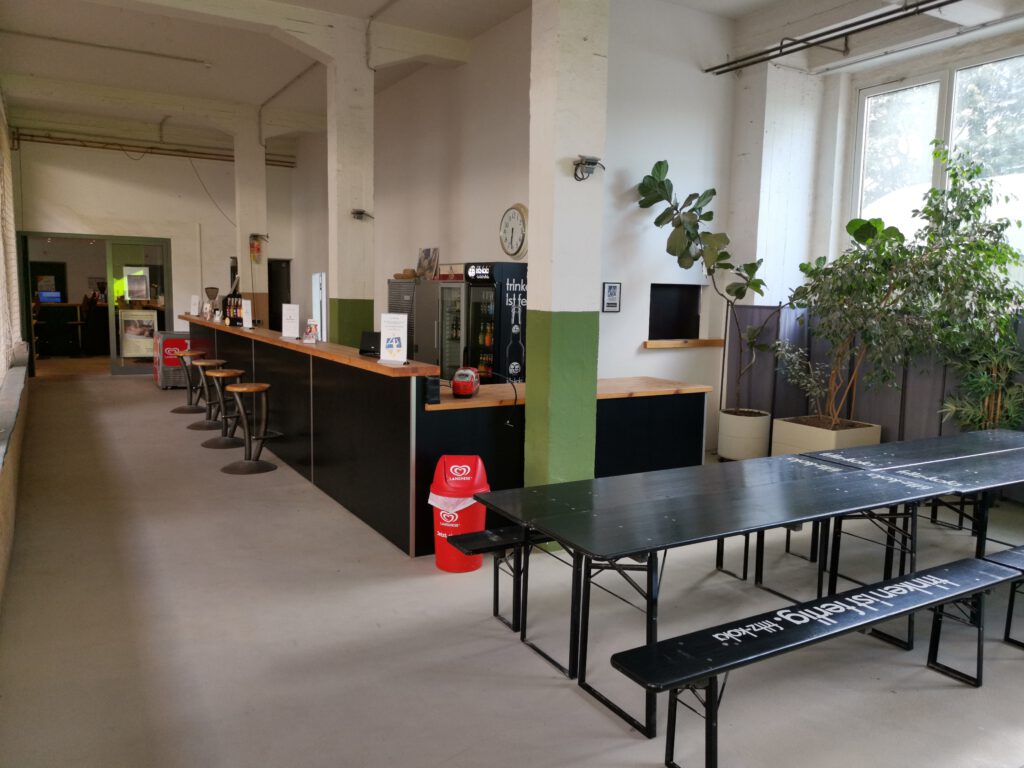 Good players make sure that they are not booking courts on the edge (i.e. 1 and 7), because there are side walls, which badly limit the playing area.
The winter season starts in South Beach in October and prices are accordingly higher. For example, a court costs up to 36 euros per hour in winter for the best times, e.g. on the weekend. There are also season passes that can be ordered in South Beach for certain times. South Beach participates in the Urban Sports Club.
Name: South Beach (Area 85).
Address: Trachenbergring 85, 12249 Berlin .
Prices: from 30 euros indoor, EC cards accepted.
Number of courts: 7 indoor.
Opening hours: MO-FR 10-24 o'clock • SA-SU 10-22 o'clock
Terrace: food, snacks and drinks are inside availbale.
Website: https://area-85.de/beachvolleyball-berlin/
East 61, one of the largest indoor beach volleyball halls in Berlin, Schöneberg.
Another indoor beach volleyball court in Berlin is East 61, where you can play beach volleyball all year round. In summer 9 outdoor courts are available and are enclosed on all sides by a high transparent fence. Despite the fencing, the courts look very relaxed, as they are complemented with a chill terrace and palm trees. A small selection of pizzas is accompanied by drinks and snacks.
In winter EAST 61 provides more then 10 courts, the hall also has a great advantage: the ceilings are relatively high.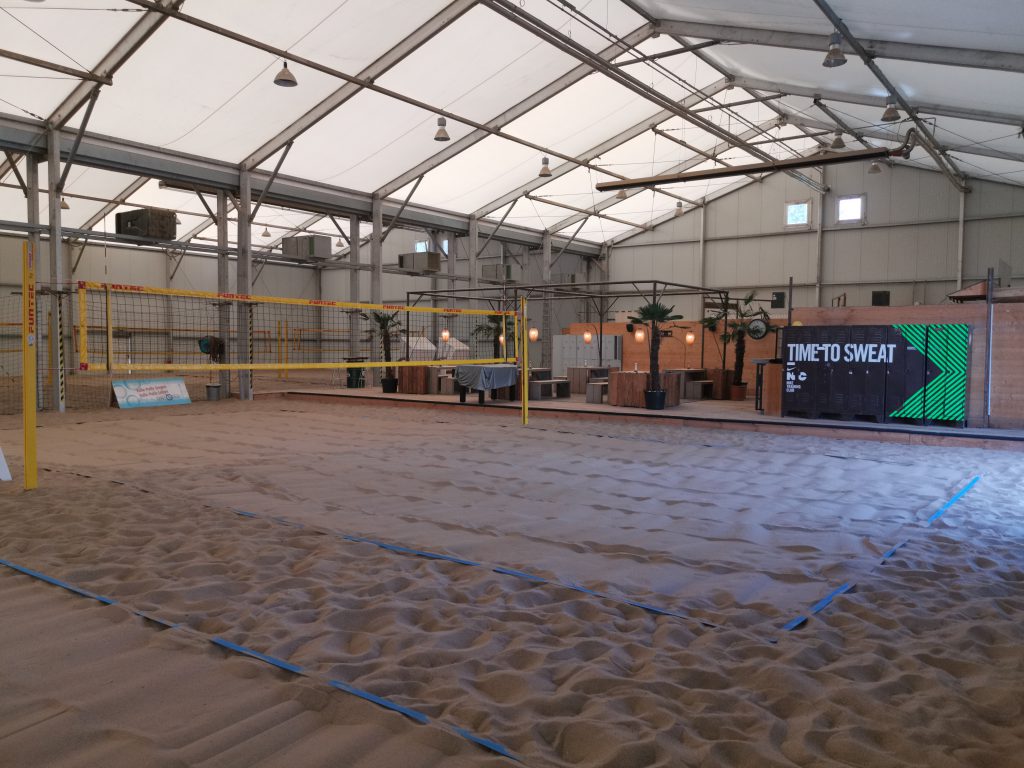 Compared to South Beach, there is no sauna. However, showers, locker rooms and lockable lockers are available. The lockers can be locked with your own locks or locks that can be rented on site.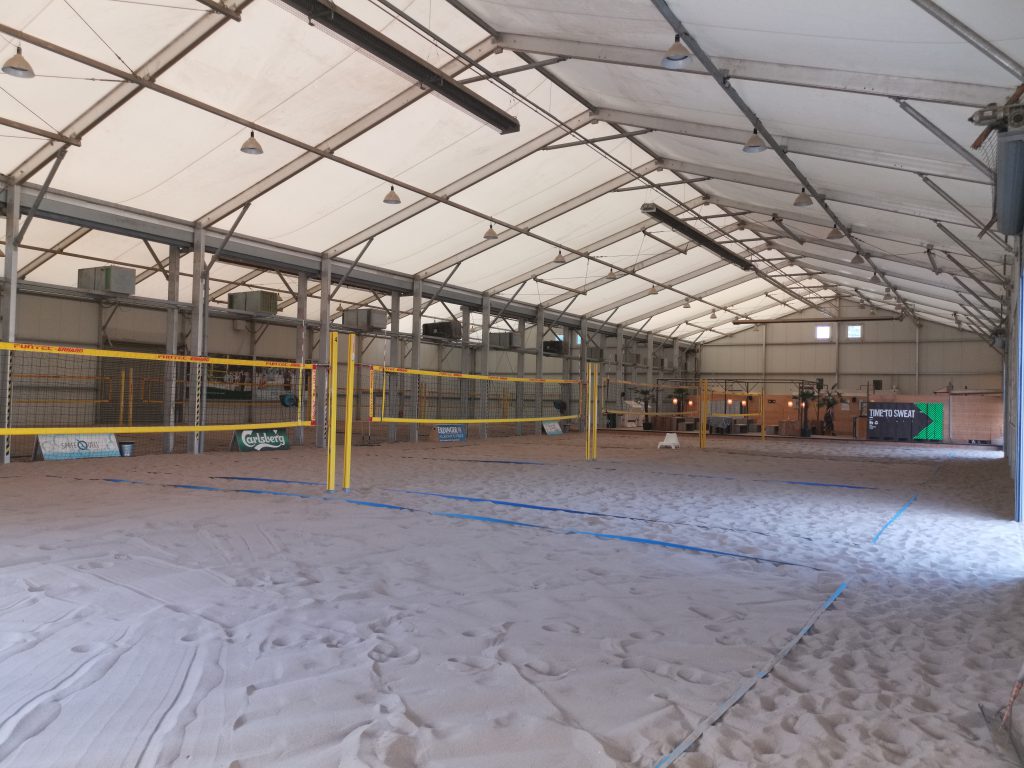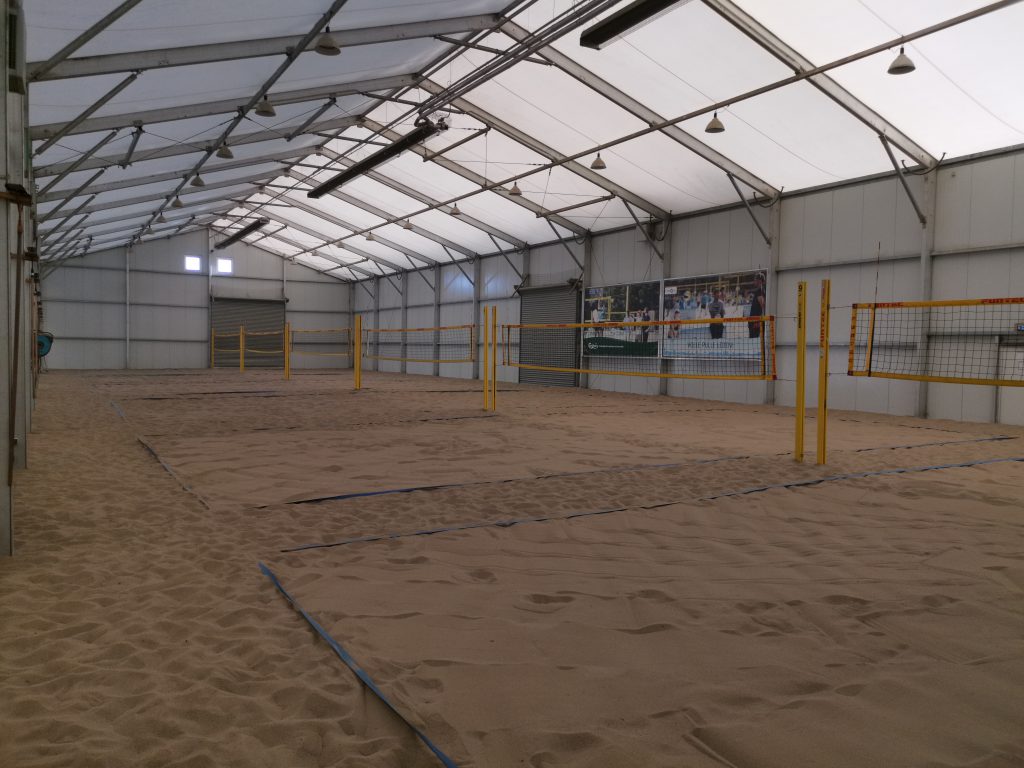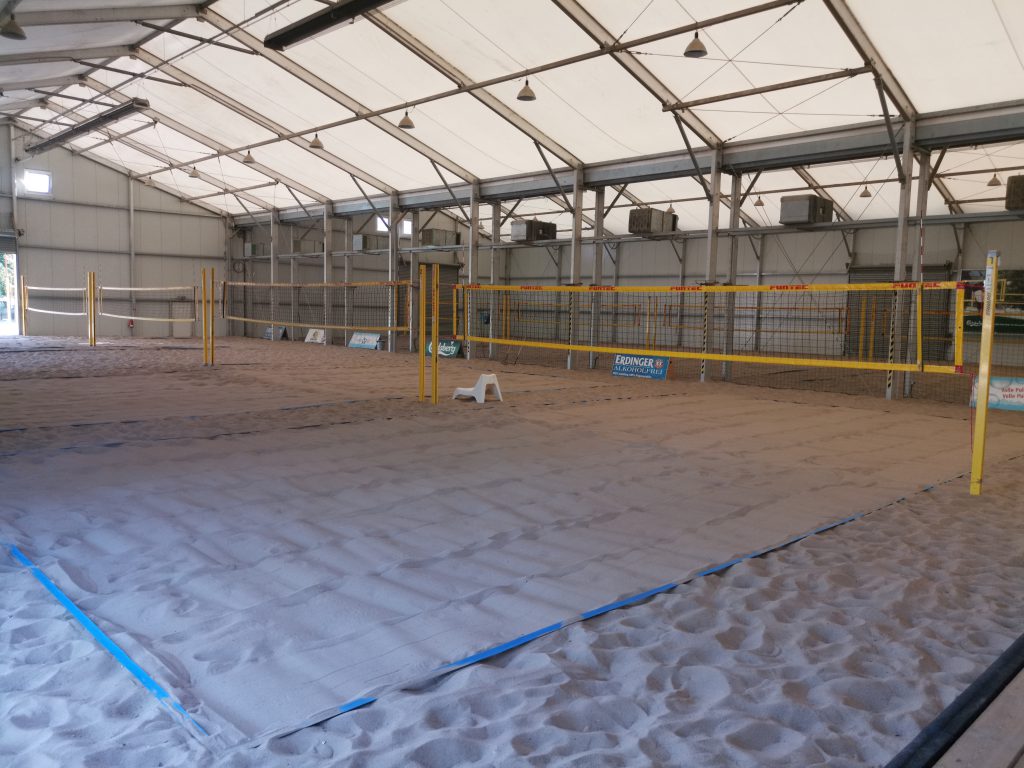 In winter, beach volleyball tournaments are offered every Saturday. The teams can also be mixed. Registration must always be done by phone on Monday in the tournament week.
The site offers 25 parking spaces and all of them free of charge which is better for example as in Beach Mitte. There you have to pay at least 2 € per hour every day. EAST 61 can be reached very well be public transportation. Just take the train to S-Bahn station Südkreuz.
| | |
| --- | --- |
| Name | East 61 |
| Adress | Naumannstraße 43, S-Bahn Südkreuz und Julius-Leber-Brücke in der Nähe, U-Bahnhof Kleistpark |
| Price | from 25 Euro ascending to 36 Euro per hour (36 Euro e.g. on weekends, holidays and during the week from 16:30) |
| Number of courts | 10 Indoor, 9 Outdoor |
| Open hours | MO-FR 11:30-23:30 Uhr, SA-SO 10:00 – 22:00 Uhr |
| Facilities | large indoor and outdoor terrace with food, drinks, snacks, etc. chilled people and atmposhere |
| Telefon | +49 176 / 99 85 25 15 |
| Website | https://www.beach61.de/ |
Beach Zone, still cheapest option in Berlin Wartenberg.
While the two largest indoor beach volleyball halls are located in the south (East 61 and South Beach Berlin), Beach Zone is located in the southeast of Berlin. The hall is open only in winter and usually starts the season in October. There are 3 beach volleyball courts available (since 2022 reduced by 1, before 4). The facilities are in super condition and professional.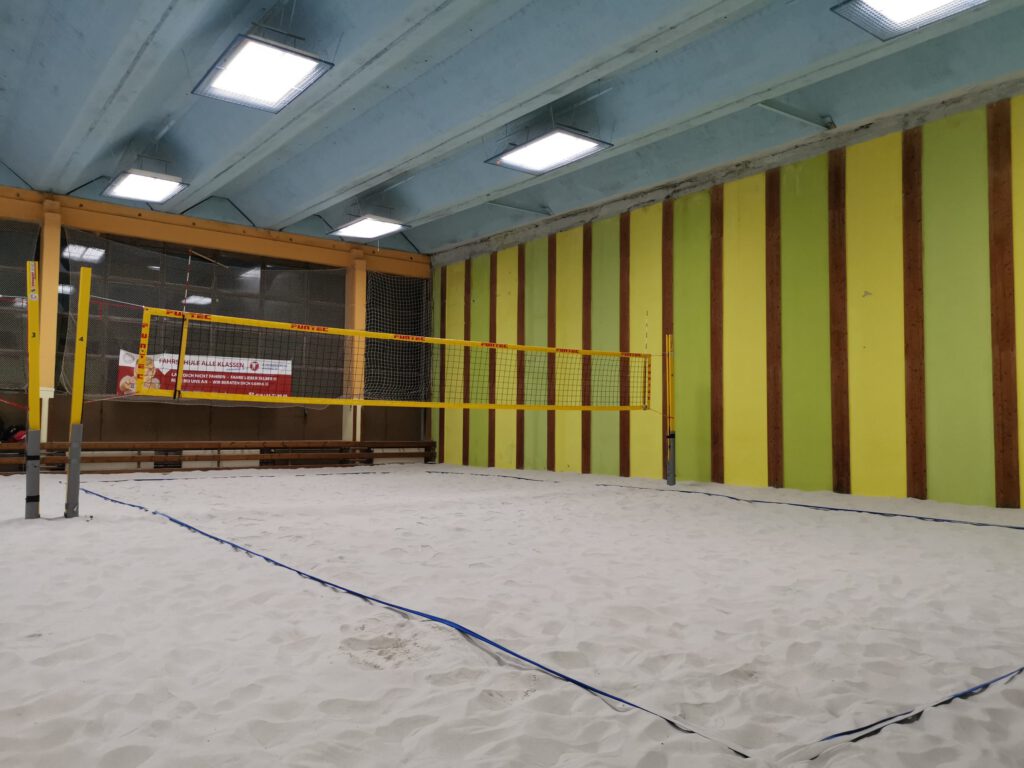 Beach Zone in Wartenberg has a big advantage over other providers in Berlin: it is cheap. This is not only true for the beach volleyball courts there but also for snacks and drinks (e.g. 2 wiener sausages with rolls for 2 Euro).
The infrastructure in Beach Zone is also comprehensive: there is plenty of seating, also next to the snack bar, changing rooms, showers and a great sauna.
In winter Beach Zone hosts what most popular best beach volleyball tournament in Berlin in winter. Here is the link. The courts are usually well booked. Booking in advance makes absolute sense here.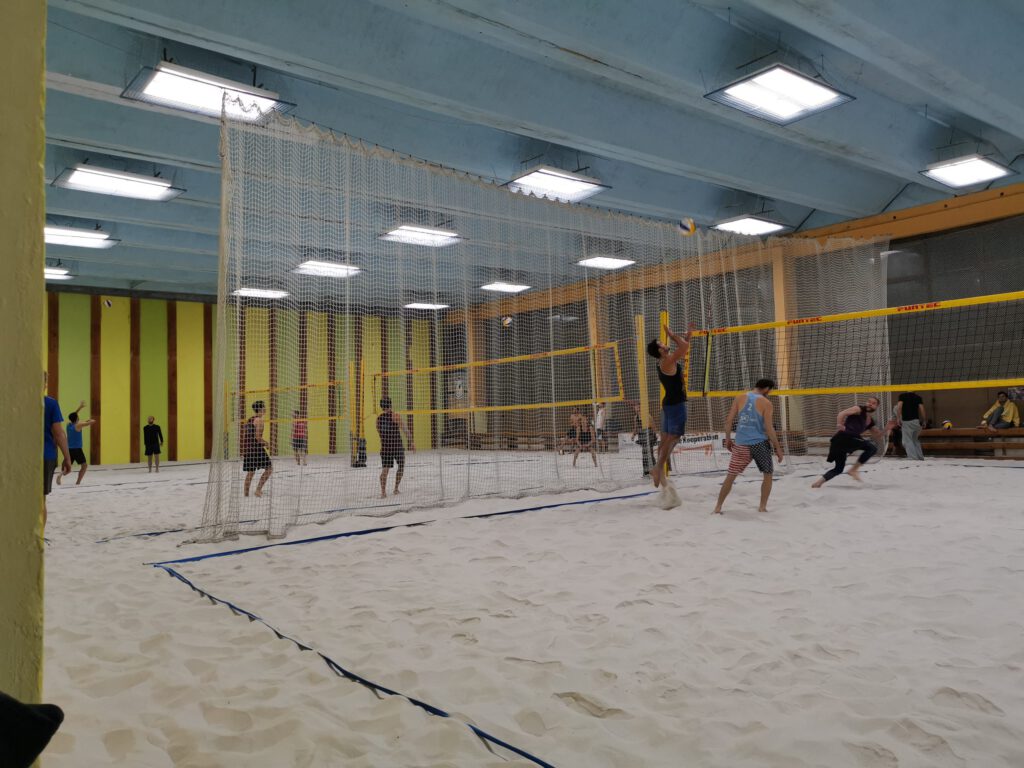 | | |
| --- | --- |
| Name | Beach Zone Wartenberg |
| Adress | Am Berl 21, 13051 Berlin |
| Price | starting from 18€ till 36€ (e.g. premium time on saturday for 36€ per hour) |
| Number of courts | 3 Indoor, 0 Outdoor |
| Open times | MO-FR 12:300-22:00 Uhr, SA-SO 09:00 – 22:00 Uhr. |
| Terase | Huge snack bar with drinks, snacks, food. |
| Website | http://beach-zone.de/ |
Beach Mitte Indoor Cours for Beach Volleyball (Mare Beach)
In 2020 we reported that Beach Mitte in Berlin has started building a new hall for indoor beach volleyball. This hall is now finished and can be booked.
The hall has become very beautiful and was laid with a very fine white sand. When you walk over it feels very soft and deep, you sink relatively deeply.
In total the hall consists of 2 fields which have been placed exactly parallel to each other. The only visible disadvantage is that the two fields do not have much distance to each other. The rear field sides are not so big, so there is only very little place for jumping service.
The other disadvantage is that the hall is relatively expensive: 98€ for 2 hours.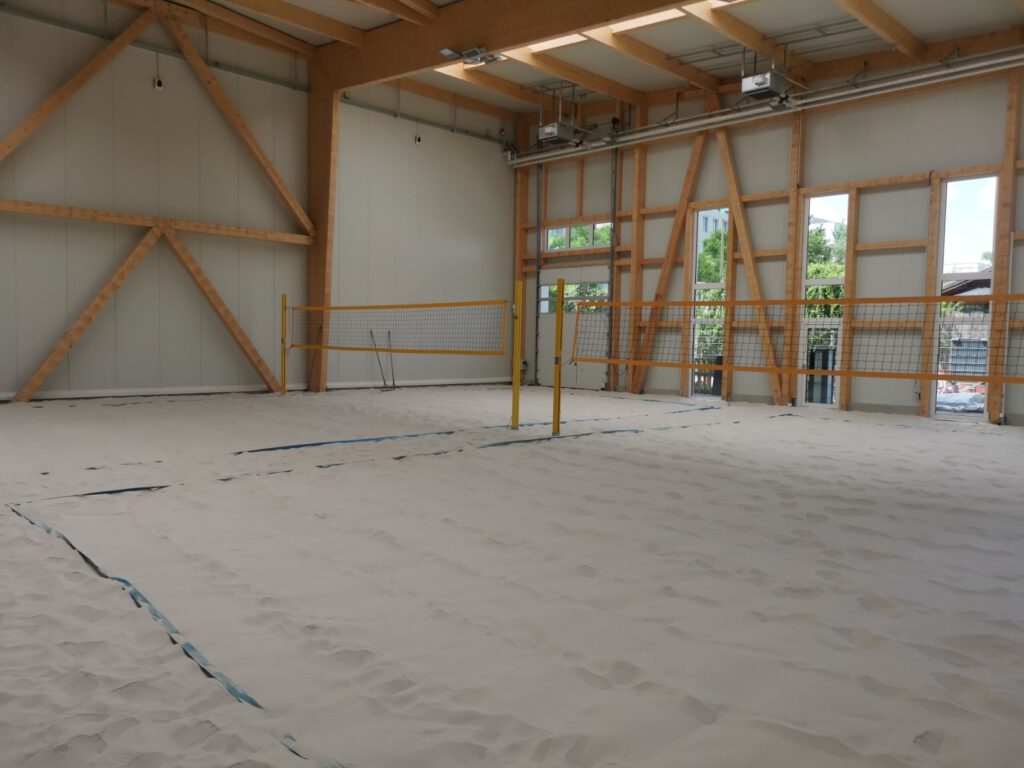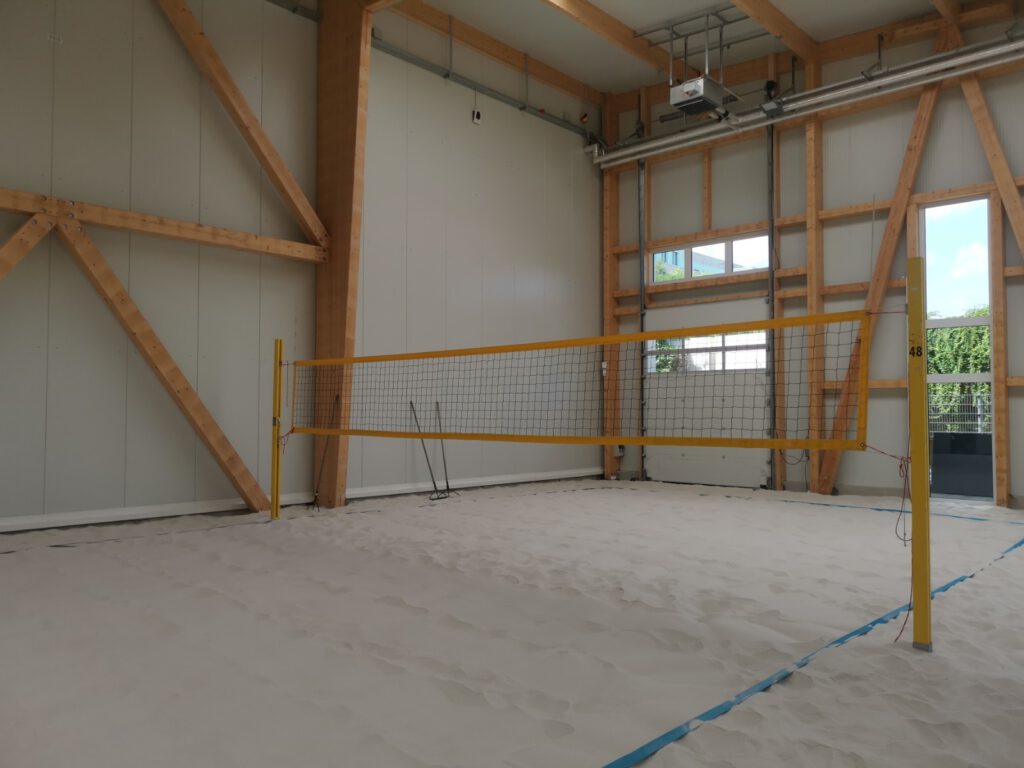 Especially from one side, many windows have been installed, which may provide bright lighting. In addition, the ceilings are also fitted with windows, which are opaque but let a lot of sunlight through.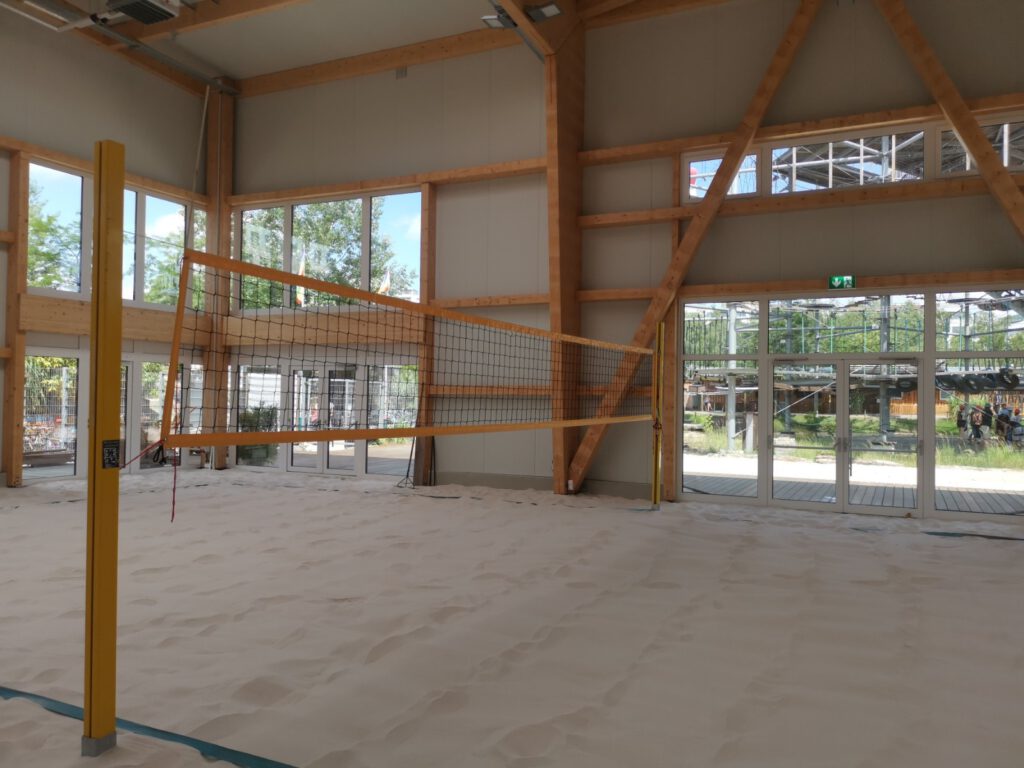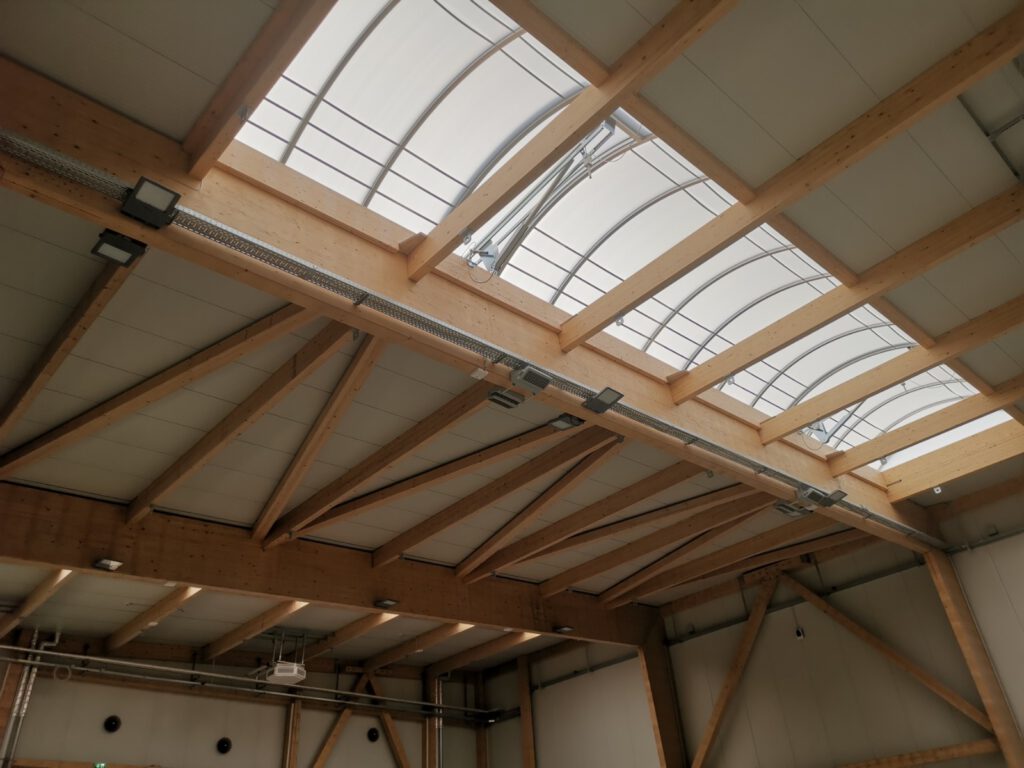 On the entrance side there is a staircase directly upstairs, where there is a set of seats for spectators. We assume that drinks can also be ordered there in winter. Shower cabins as well as toilets are available here.
| | |
| --- | --- |
| Name | Beach Mitte Indoor |
| Adrese | Caroline-Michaelis-Straße 8, 10115 Berlin (S-Bahn Nordbahnhof) |
| Price | 98€ for 2 hours |
| Number of courts | 2 Indoor |
| Open hours | MO-SO 10:00 – 24:00 Uhr |
| Terrace | huge terrace indoor and outdoor with drings, food and snacks etc. |
| Telefon | +49 (0) 30 555778920 |
| Website | https://beachmitte.de/ |